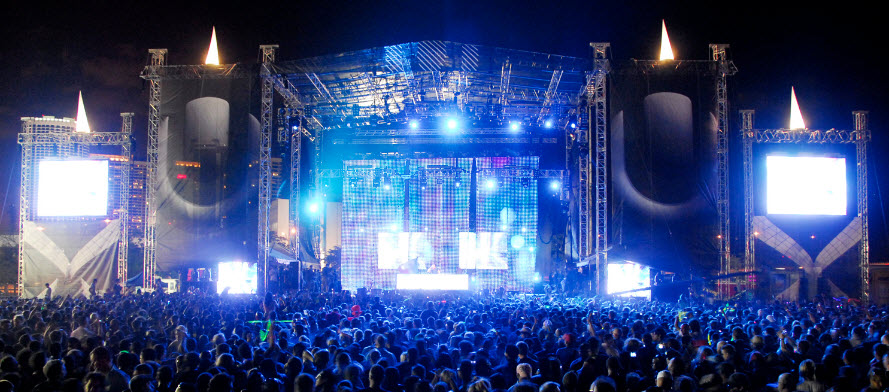 Whether it's a concert, sporting event, or other fun occasion, there's a lot that goes into pulling off a successful entertainment operation.
That's why it's important to have a solid form of communication, to help keep your special event running smoothly. At Radio Communications of Virginia, we can provide the systems you need for your specific operation.
Keep reading to learn all about our products, and feel free to contact us if you have any questions.
Entertainment Operations
When it comes to special events in both small and large venues, there's a lot happening behind the scenes, like:
Directing patrons.
Preserving the safety of your venue.
Quickly relaying important info to your team.
You might even be running a wedding or other kind of party. In which case, you'll need a way to convey information regarding food service, venue preparations, or even security detail.
No matter what kind of event it may be, you'll want communication systems that work best for the needs of you and your staff. Two-way radios can be especially helpful, since they're easy to use and can relay information in a timely manner.
Two-Way Radios for Special Events
We supply a large selection of two-way radios from Motorola Solutions for your next special event.
Motorola is a leading name in the two-way radio market, and its products can give you communications that are:
Not only that, but Motorola radios are very reliable. Every time you push the broadcast button, you'll get the crisp calls you need to direct your team to wherever they're wanted.
By utilizing these systems, you'll have everything you need to help keep your staff members safe and your patrons happy, giving you great peace of mind.
Get Communication Systems for Your Next Special Event
You can start using Motorola two-way radios for your venue right away. Then, you'll see how simple it can be to run your operation when you have an effective communications solution.
To get started, contact Radio Communications of Virginia. We look forward to working with you and providing the right products for your next big event.