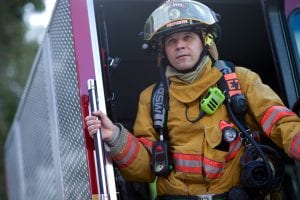 If an urgent situation strikes in your facility, you'll want to know that help can be reached in a moment's notice.
For those public safety officials, reliable radios are needed to get the job done. This includes effectively sharing information quickly so that they can make faster and better decisions.
That's why Radio Communications of Virginia is proud to supply an extensive collection of two-way radio products from Motorola Solutions. Keep reading to learn more about them, then contact us to get valuable communication solutions of your own.
Importance of Public Safety Communication
In an emergency, other first responders may be a few feet or several miles away. But every second counts, and these people need to be able to respond to dire situations in the most expedited and effective way possible. This is to not only help keep the public safe, but the emergency workers, too.
The mission of public safety members is two-fold: They work to properly coordinate response, as well as save lives. So, every two-way radio transmission is crucial, as it mitigates any dangers that may arise, and increases the success of your public safety operations.
How Two-Way Radios Can Help
Mission critical portable radios give you many things, including:
Interoperability
Top-quality audio
Intuitive performance
The last thing you'd want is to waste time struggling with poor communication or unreliable two-way radios. By using proper two-way radio systems, you and your team can get better information, make better decisions, and have a better outcome in any crisis.
Communication Systems & Products
As we mentioned before, we supply a wide range of two-way radio products and systems from Motorola Solutions. These include things like:
Base Stations
Dispatch Consoles
P25 Portables
Pagers
Control Stations
Repeaters
You can actually check out all of our two-way radio communication products right on our website, to help find the right one for you and your public safety group.
Learn More About Two-Way Radios for Public Safety
At Radio Communications of Virginia, we want to help you focus on your mission, and not the technology. Let us help you find the right communication solutions for any critical event that may occur.
Don't wait. Contact us today for assistance on getting two-way radio products for your public safety team.