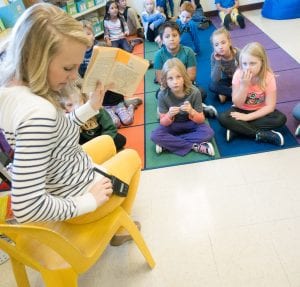 There are few things more important than the safety of your children. Because school security is such a priority for teachers and parents, it's key to have instant communication.
This can be done in many ways, with one being to equip staff members with two-way radios. We'll go over how these communication products can be quite beneficial—not only for day-to-day operations, but for emergency situations, too.
Read through the information below, then contact Radio Communications of Virginia to get digital radios for your educational facility today.
Maintaining a Safe Educational Environment
Throughout a school year, it's crucial to keep a safe and nurturing educational environment. This means making sure everyone is focused on the students.
You'll need to handle the needs of hundreds or thousands of students at the drop of a hat, to help improve their education. But you also need to keep them safe, be it from bullies, a gunman, or a natural disaster like a hurricane.
According to a Motorola Solutions School Communications Study, 92% of schools say that creating a safe and secure environment is a priority. However, only 25% of those schools reported that they're fully capable of providing this.
One of the best ways that facilities can have that ideal setting is by having an effective communication system in place. The quickest and most efficient way to facilitate that communication in educational institutions is through the use of two-way radios.
Having Two-Way Radios for Your Facility
Two-way radios from Motorola Solutions allow you to provide important info to your entire staff instantly. This can be useful for things like managing assemblies, sporting events, or pep rallies. It can also be helpful during lunchtime in the cafeteria or recess on the playground—anywhere that a large crowd is gathered.
Teachers, administrators, and other staff members can be an effective team when they communicate more easily. Not only is data from two-way radios relayed quickly, but it also comes across crisp and clear. Unlike cell phones, two-way radios won't lose reception, risking a dropped call during a critical situation.
Examples of Two-Way Radio Use
A great example of the importance of digital radios is when a suspicious person is seen on school grounds.
A teacher can use their radio to immediately alert the school safety team. That person can then use their digital radio to remotely close and lock open doors, as well as call 911.
If the district has a Safe School Certification, the 911 dispatcher can bridge the school's two-way radio system directly to first responders. This makes it easier for the teacher to share firsthand critical information, so first responders can get to the school right away.
Because of the two-way radio system, this situation gets resolved faster than if the school depended on less reliable cell phone communications.
Get Digital Radios for Your School Today
As you can see, a great way to communicate in any educational setting is by using Motorola two-way radios from Radio Communications of Virginia.
If you need more information, or are ready to get digital radios for your school, then contact us today!